Every 4 years, runners have their chance to shine on the biggest sporting stage, the Olympic Games. With so many quality athletes taking part in every Olympiad, it is little wonder that some stunning and iconic performances have been made that people will be talking about for a very long time. The Olympics is an event that just seems to bring out the very best in those who participate. Below we are going to take a look at some famous British runners who have outdone themselves at the Olympics.
Mohamed Farah
Mohamed Muktar Jama Farah, affectionately known as Mo Farah, is the most successful and popular runner in Olympiad history. At the 2012 Olympics he picked up a gold medal in the 5000m race as well as the 10,000m race, and he went on to repeat this same feat at the Olympic Games in 2016. In 2017, he became Sir Mo Farah thanks to his efforts on the track. Mo Farah is now a name that the majority of British citizens will know, and his "Mobot" celebration is something that kids throughout the country were doing throughout the 2012 and 2016 Olympic Games. To add to these four Olympic golds, he has no fewer than six World titles and four European golds. He has now set himself another type of running challenge, marathons. He came third in the 2018 London Marathon, and he will no doubt be stopping anytime soon.
Sebastian Coe
Sebastian Coe, known as Lord Coe, was a middle-distance runner, who won four Olympic medals including gold in the 1500m at the 1980 and 1984 editions. The other two medals that he picked up were silver medals in the 800m. During his long running career, he set no fewer than three indoor and nine outdoor world records for middle-distance track events. In 1979, he set three world records within the space of just 41 days. In 1981 he went on to set the world record for the 800m, and this record remained unbeaten for sixteen years. His rivalry with fellow British middle-distance runner Steve Ovett led to a lot of sporting drama throughout the 80s. At the European Athletics Championships he picked up bronze for the 800m in 1978, silver in 1982, and then in 1986 he went one step further again and won the gold medal. To this day, he is the only athlete to have won successive 1500m titles at the Olympics.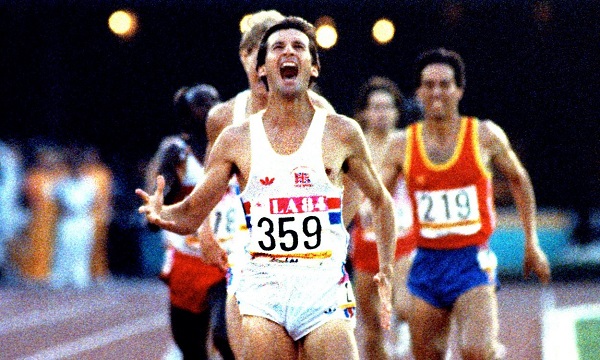 Christine Ohuruogu
Christine Ohurugu specialises in the 400m and is a former World, Olympic, and Commonwealth champion. She won the gold medal at the Beijing Olympics in 2008, and a silver medal at the 2012 Olympics in London. She was also part of the Great Britain women's 4 by 400m relay team that picked up a bronze medal at the 2008 Olympics and the 2016 Olympics in Rio de Janeiro. 2007 and 2013 were the years where she became champion of the world. She has a personal best of 49.41, which she set at the World Championships in 2013, breaking Kathy Cook's UK record by 0.02 seconds. This feat made her the first British woman to win two World Championships and three global titles. She is the second British athlete, after Steve Backley, to win a medal at three consecutive Olympic Games.
Tips for Betting on Running
If you are into your running, then there is probably a good chance that you like to bet on it every now and then. If you do and you have found that you have not been very successful, then the following tips should come in handy.
Know the Athletes: You need to know the condition that they are in, their plans for the season, and other types of valuable information. It is important for you to find out as much relevant information about them as you can and to stay updated.
Current shape: Inexperienced running bettors often make the mistake of betting and only taking into consideration stats and how well the runner did in the previous season. This is something that you should always have a look at, but the current shape and their recent form is more important.
Stage of the season: The start of the season is not always the best time for the favourites, but bookies are sometimes not aware of this when they are giving their odds. Staying updated and knowing more information than the bookies will give you a great advantage.
Indoor/Outdoor: Some athletes prefer to run indoors, while others much prefer open stadiums. There are also athletes who do not care one way or the other. When you are thinking about betting on an athlete, you need to check what they prefer.
Source: https://www.bettingwell.com/sports-betting-guide/bet-sports-guide/running-betting-guide